What are the qualities of a good plastic mold maker?
Skilled Design Teams

Product Experience

Ability to Meet Requirements

Strict Quality Assurance

Full-Service Approach

Quick Lead Times

Clear Communication
Plastic part manufacturing is a fairly complicated process and hinges almost entirely on the molds you use. This makes choosing the right mold maker a crucial factor in your production success. The right mold maker must be able to suit your industry, your products, and your product requirements. That said, finding the right one can be a challenge. To help you in this process, we've prepared the top qualities of a plastic mold maker to keep an eye out for: 
Skilled Design Teams
When looking for a plastic mold maker, the first thing you need to look for is a top-notch design team. These professionals are the cornerstone of the mold-making service and will have the experience and skills necessary to create the mold you're looking for. 
Design is one of the most important parts of making your mold. First, they can provide clear design concepts, which they can then build upon to create the final mode. They can also help optimize your design, which should help make production more efficient. 
So choosing a plastic injection molding partner with a great design team will go a long way in ensuring your project creates the desired final results.
Product Experience
Another important factor to consider when choosing a plastic mold maker is their experience in making the product in question. This is because the intended use of the product will affect various manufacturing stages like design, development, and production. 
Mold makers also have to consider resin selection when making their mold. Knowing which materials are ideal for your product application and designing appropriately can help streamline the mold-making process. 
Ability to Meet Requirements
It is common for product manufacturers to compromise on the specifications of their plastic products — it's inevitable. These concessions are what help optimize production. 
That said, a plastic mold maker should be able to meet your most necessary specifications and requirements. Additionally, the right plastic mold maker can help make suitable recommendations for improving your product — without having to compromise on quality and functionality. 
To make sure the plastic mold maker you choose can do this, you have to look if they have sufficient background experience. Further, we recommend checking if they have the right technology to meet your requirements.
Strict Quality Assurance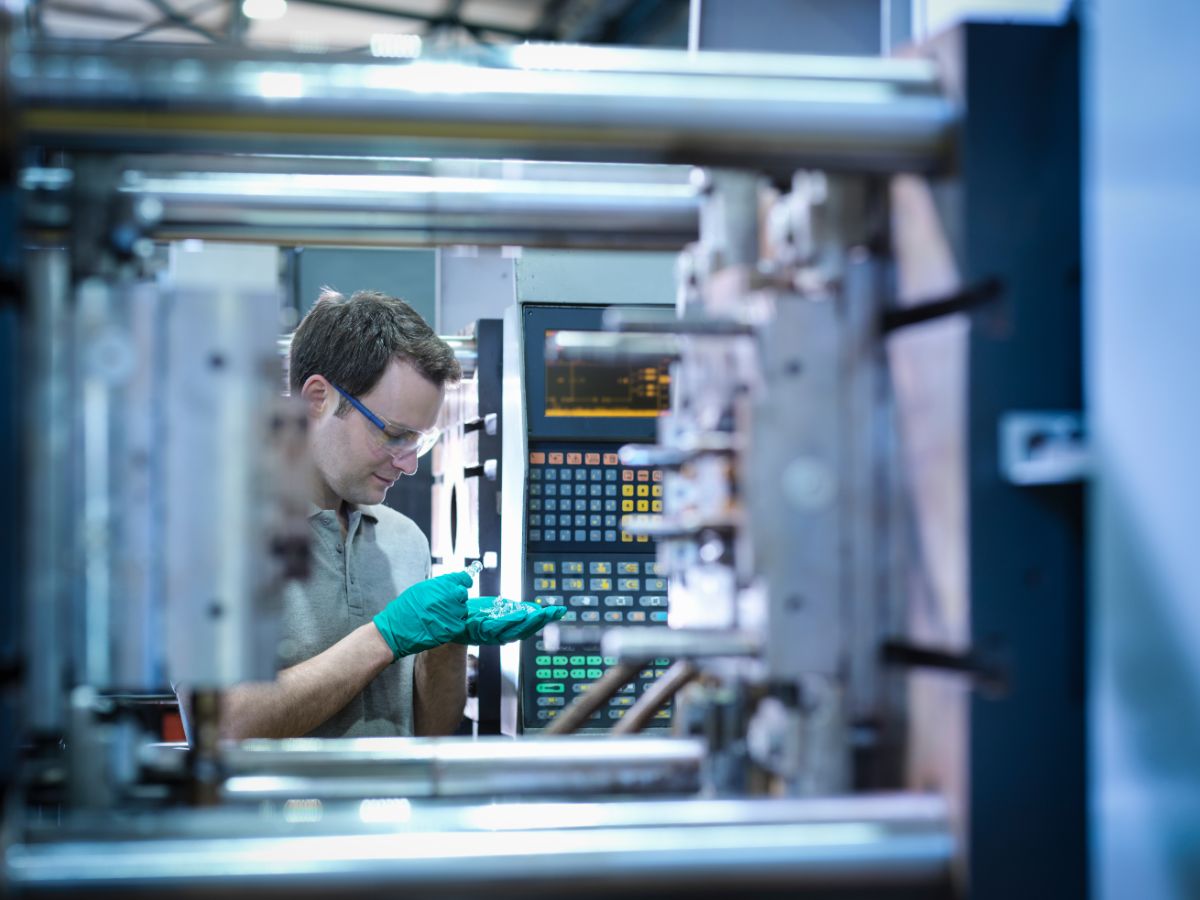 In addition to the considerations like technology and specifications, it is important that your mold maker follows a strict quality assurance process — and even has an in-house team to do so. 
This is because the plastic market is highly competitive, and the quality of your molds is one of the most effective ways to make products that can stand out amongst competitors. 
Ask questions about their mold-making process, any project management software they use, and if they have inspection processes to check the molds. 
Furthermore, check if the plastic mold makers themselves are recognized in the industry for their quality services. Doing a background check on any reviews, performance rewards, and certifications they have is also recommended. One good indicator of the standards and quality they follow is if they are ISO certified. 
Full-Service Approach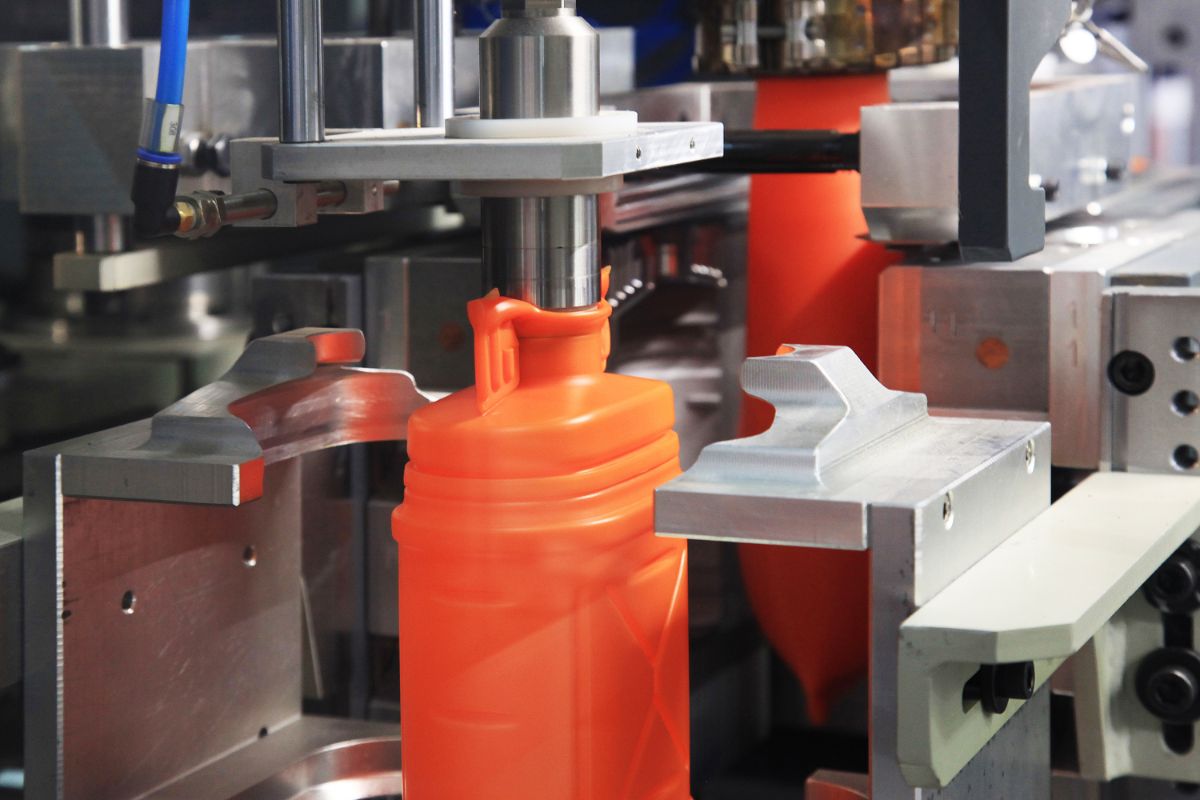 Making your mold is just one of the first parts of the whole plastic injection molding process. While you can, theoretically, have your mold made by one company and have the rest of the process fulfilled by another, it's best to stick to one provider for the entire process. This will not only keep costs down but will also streamline the production process. So, finding a mold maker that offers full-service support — from design to delivery — is a must. 
Finding a plastic injection molding company that offers a one-stop manufacturing solution can be difficult, but not impossible. Several companies can provide expanded services as well, such as mold flow analysis, assembly, and packaging, which is highly recommended. 
Quick Lead Times
Time is an important consideration for any production process. Mold making is a considerably long process, and can take up to twelve weeks to complete, from initial design to delivery. 
So it's important to keep that in mind when looking for a mold-making partner. Finding one that can promise quick lead times, accommodate design revisions, and still meet your strict requirements is important. 
However, to achieve that, the plastic mold maker needs to have the right experience to give realistic time estimates, as well as a team of designers and engineers to accommodate your project within the given time limit. 
Clear Communication
That said, it's important to communicate your expectations and challenges to your chosen plastic mold maker. Not only that, but this company should also be capable of having clear communication with your teams. 
So the last thing we recommend looking for when vetting a plastic mold maker is a team that can communicate reliably and clearly. To check, ask them to walk your team through the process of placing an order, finalizing mold design, etc. Pay attention to how well they can explain the series of events. 
Furthermore, ask about what you can expect from their team. Will you be able to submit feedback on the mold design? Will you be given the means to contact their team to receive updates as needed? Will they be able to explain the complexities of plastic molding in a language you can easily understand? 
These are the kinds of things that can indicate this mold maker is professional and communicative and can help include your team in the development of your product as much as possible.
Key Takeaway
When looking for a plastic mold maker, you should consider these qualities to ensure you're working with the right one for your project. 
Interested in working with the best plastic mold maker that checks all of these boxes? Contact Richfields today. We not only have years of experience in mold-making for various industries and products, but we also have the technology, skills, and expertise to exceed your precision plastic injection molding expectations. Send us a message to learn more about our mold-making process, and what we can do for your plastic products.