Plastic Injection Mold Design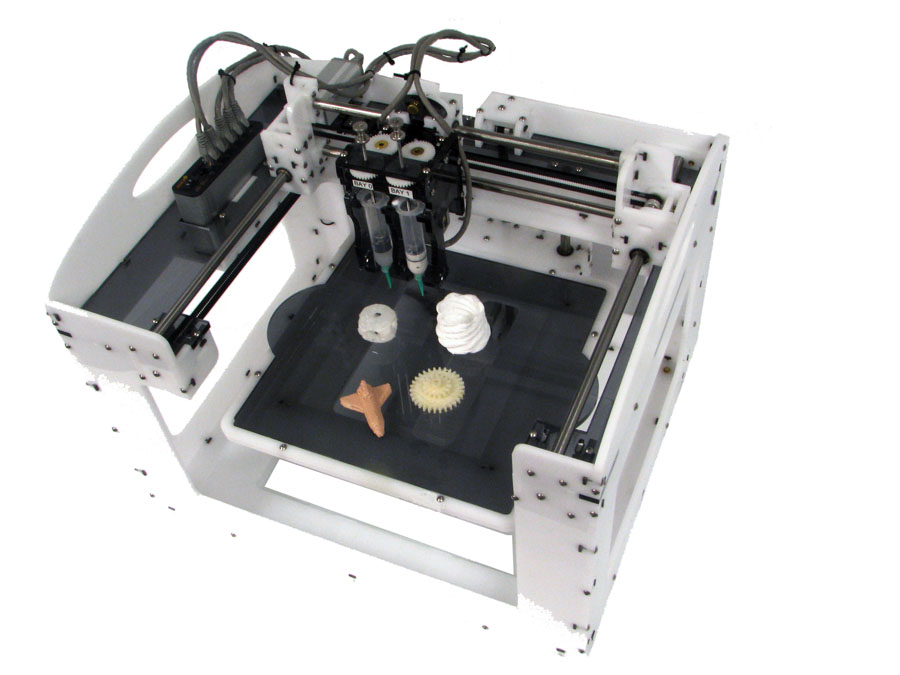 Richfields Plastics provides cost efficient and high quality plastic injection tooling services. Providing Plastic Mold Design services is part of our commitment to fulfill our customer's requirements through comprehensive plastic injection tooling and molding services. Our designers and engineers work closely together with customer to fully understand detailed customer requirements.
Quality Procedure
Richfields' strict quality procedure ensures that molds produced by our team are machined and built only according to customer instructions. One key advantage of Richfields is that we are also injection molders. Our engineers make sure that molds are designed, and subsequently built, in accordance with reasonable manufacturability parameters.
We understand our customers best because we know how to design the molds such that it doesn't create sink marks or other unwanted cosmetic flaws based on customer requirements, and also such that the plastic parts are cost efficient to manufacture.
Richfields also does Moldflow Analysis before any of our mold designs are submitted for customer confirmation. Moldflow Analysis is able to capture possible problems that the manufacturer will encounter if the mold is built as designed. From the analysis, we are able to identify problems before they even come up. From there, we improve on our design and re-design the mold until the best/most reasonable mold design layout is achieved.
Plastic Injection Mold Repair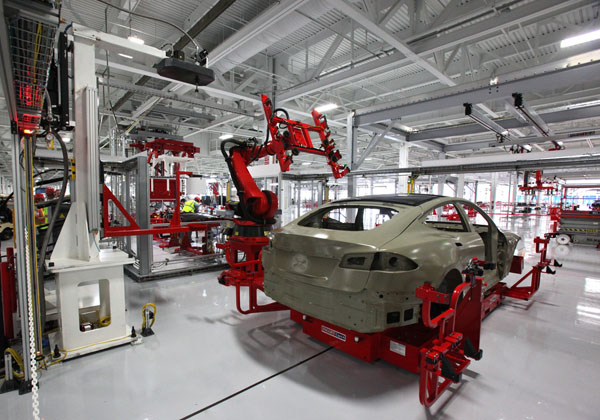 With a team of injection molding experts headed by professional team leaders who have more than 20 years of experience in the plastic injection industry, it should be fairly easy to make the decision of hiring Richfields to be your plastic injection mold repair service provider in China.
We provide the following services for new and existing plastic injection molds:
Maintenance work for the molds
Manufacture new molds
Mold re-design for better production output and cost savings
Mold re-design to include design or functionality changes made on the product or engineering changes on the plastic mold
Mold Refurbishment services to produce better parts
Repair works for tools that were damaged during production or during transit
Family Mold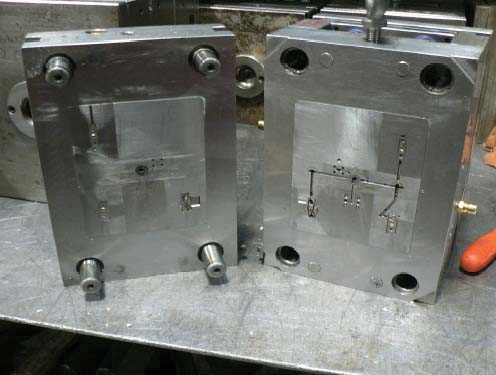 Family Plastic Injection Molds is another cost-efficient solution to today's manufacturers who are seeking to improve their production productivity output without having to sacrifice quality. This is made possible by designing the injection tool so that one mold contains different parts of a product.
The family mold is a kind of multi-cavity mold where each cavity produces different parts of the same product. The parts produced by the different cavities may also be unrelated, they can belong to the same product line or to the same project.
Efficient Production
Another reason to use family molds is when the production quantity is not very high in volume. This way, our customers can manufacture more than one part in one production cycle since two or more parts are produced in every shot.
When the different component parts of a product are produced using the same raw plastic material, then all the more reason to use family molds. Not only do you save on expenses in having an additional mold base, you also save on production hours! Time is saved from repetitive mold set up and multiple production cycles.
Richfields' plastic injection molding facilities are equipped to separate the different parts post production. Our production capacity versatility helps customers realize many benefits that not only save on monetary costs but also time and effort.
Contact Us today to get a quote and learn how we can help your company save!
Custom Plastic Packaging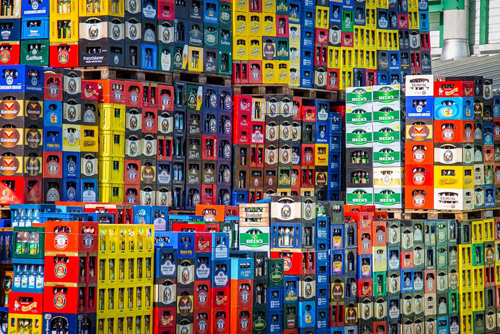 Richfields Corporation has an extensive knowledge in the precision plastic injection molding industry. Modern equipment, decades of professional plastic experience, and strategic location are just a few variables in the success formula we provide our customers.
Our specialty in precision plastic injection molds comes from the internal strengths of Richfields in mold making. Our attention to detail makes our company stand out when it comes to precision plastic molds requirements of our customers worldwide.
All-in-One-Roof Plastic Injection Mold Making
Our company's all-in-one-roof plastic injection mold making and plastic injection molding Equipments helps our customers realize their paybacks sooner. Our engineers provide clients with complete precision plastic molding solution from 3D modeling of the product to mold layout designing to production, secondary processing, assembly, and packaging of finished products. Please take some time to learn more about our complete Products & Services. Best of all, we support OEM!
We can accomplish tight tolerances depending on customer specifications and the plastic raw material to be used. We meet tolerances of +/- .002" and this can be made more precise for ABS material - up to +/- .001" Contact Us today so we can help you decide what plastic raw material will best suit your product requirements!
Richfields is a custom injection mold making company that is your solution to plastic injection molding of precise plastic parts that require exact dimensions. These parts are commonly used in the automobile , electronics, medical and laboratory industries. Click here to see other industries served by Richfields.
Cold Runner Molds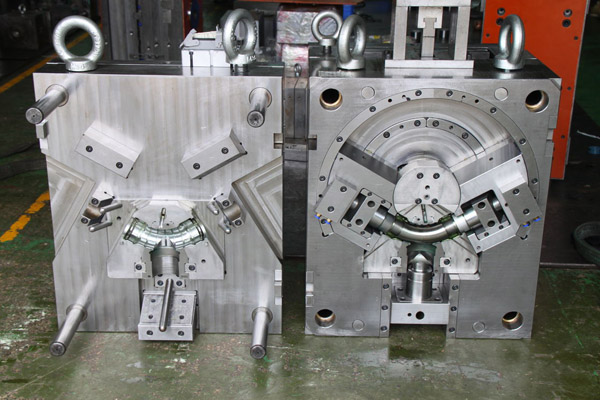 Richfields Corporation has both the skill and experience in producing plastic parts using cold runner molds. Cold Runner Molds has been used in the plastic industry for a long time now. They are typically less complicated to work with.
Cold runner molds usually uses more material during production, though. This is because in every molding cycle, a plastic part and a runner is produced.
The runner is made of excess plastic material present in every shot. The excess material is removed and may be disposed of or reprocessed. Consequently, the processing time is usually longer. There are also side effects to using reprocessed plastic materials.
The use of cold runner molds is still common in the plastic industry despite possible disadvantages mentioned above. That is because:
Changing color of plastic material is usually easier with cold runner molds.
Cold Runner Molds provides more cost savings in mold maintenance as well mold production.
Designs of cold runner molds are less complicated.
It is relatively easier to operate with cold runner molds.
Hot Runner Molds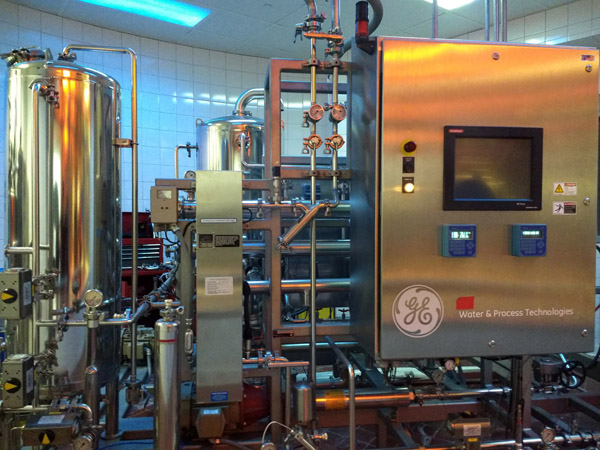 Richfields Corporation has designed and built - also repaired - plastic injection molds that use hot runner system for years. Our skill in manufacturing hot runner molds has been very important to our customers.
Hot Runner is usually used for production with high volume, and also with multi-cavity molds. This is so because many benefits are realized when using hot runner molds. Listed below are just some of them:
Clamping Pressure can be lower
Cooling time is faster
Cycle time is faster
Energy consumption lowered
Injection gates are on better locations
Injection Pressure can be lower
Injection process is cleaner
Labor costs for removing the part from the mold and separating runner scrap from the part are eliminated
Output increased
Overall profitability increased
Possibility of contamination is lessened with no runners
Possibility of producing the parts using smaller injection machines
Problems on nozzle freeze or sprue sticking are eliminated
Production costs are reduced
Production steps are shortened
Quality of the plastic part is better
Regrinding is eliminated
Resin costs are lowered
Runner scrap eliminated or reduced
Runner weight reduces shot size
When you are ready to use a hot runner mold, feel free to Contact Us. Based on experience, our customers would sometimes require a specific brand of hot runner system. We are flexible in this regard and can accommodate the brand of hot runner that will be specified by our customer. Some brands of hot runners that we are familiar with include:
DME
Husky
Mold Masters
Synventive
Yudo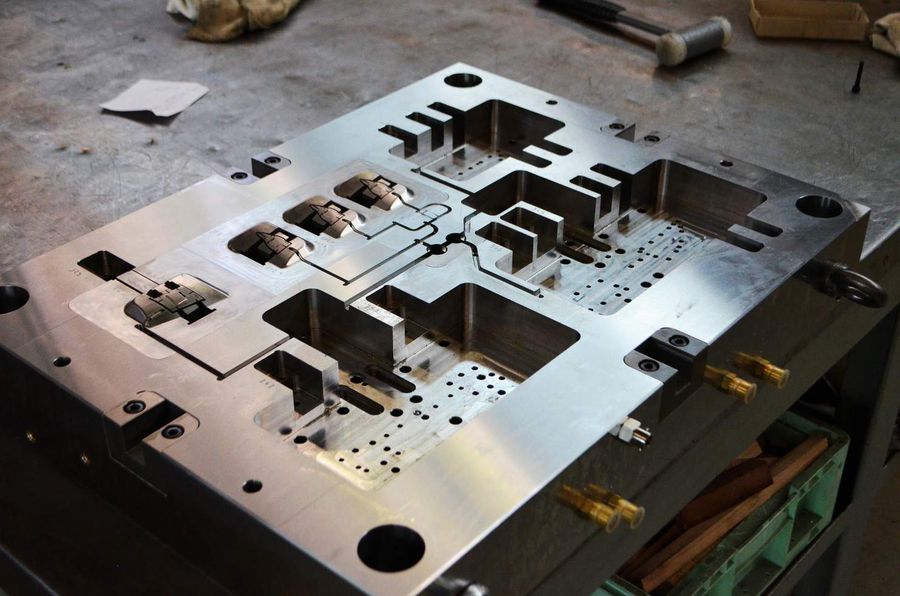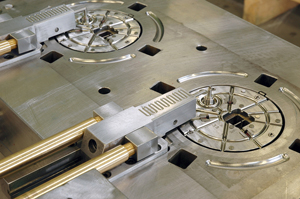 Richfields is able to utilize mold flow analysis programs to ensure that potential processing problems are highlighted at an early stage just before we start manufacturing our plastic tools and molds. If you would like mold flow analysis of your tools please inquire in advance because additional charges may apply. Our equipment, processes and years of experience make our plastic tool and mold manufacturing division a very professional, well-oriented, highly precise factory in China. Some of our strengths include:
Air Assist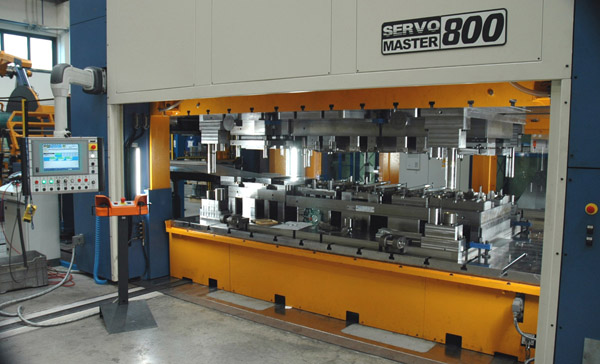 Gas Assist Injection Molding is the process in injection molding wherein nitrogen gas is injected through controlled high pressure into the tool during the injection process. Richfields usually uses this process for plastic parts that are considered bigger or thinner than usual, under industry standards. There are a number of benefits to using Gas Assisted Injection Molding process. These include, but are not limited to:
Better part quality
Faster mold production cycle time
Improved surface texture
Reduced usage of plastic materials
Savings on expenses
The result is a more sustainable production process due to less stress, wear and tear on the tool. Surface texture is improved because with Gas Assisted Injection Molding, sink marks are eliminated. Contact Us today to know how you can increase production output and save on production costs!
Overmold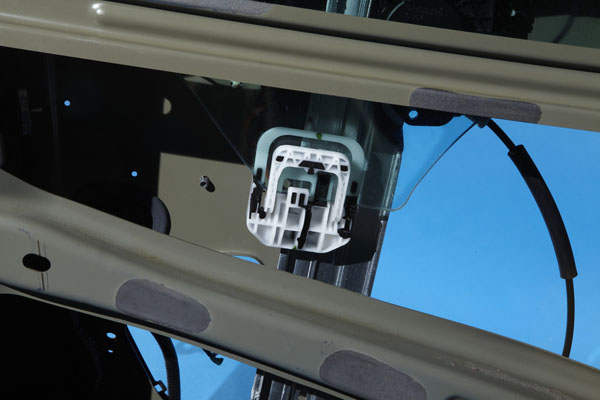 Richfields Standards
Insert or over molding is used when the design of your products needs to combine materials with different specifications into one finished product. It is used when a single shot is not enough for the complexity of the product. The finished product of an insert molded or over molded part is a single piece with plastic molded around the insert. This is done by incorporating the insert into a tool and then over-molded to form the final part. The insert used in over molding is usually made of metal or plastic. Richfields can do insert over molding for customers who require it in the application of Specialized plastic or metal Inserts and threaded inserts. This technology is actually very cost effective, since it lessens future assembly costs. With the benefits of insert over molding, it has become popular in the market over the years.
Note that not all designs of plastic parts are readily manufactured using over molding, and insert over molding requires more diligence, expertise and experience from the mold makers. We at Richfields have been trained to help you resolve above-standard, complicated and large over-molded parts. We would be glad to assist you from product design up to manufacturing feasibility of your products, making sure your products are manufactured according to their intended use. For a quote, please do not hesitate to Contact Us.
Rubber Molds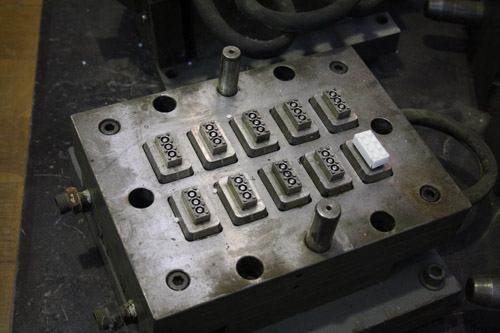 Rubber products expertise
Richfields has a rich experience in working with customers who require injection molds for rubber products. We have worked with materials such as TPE and TPV. We can supply rubber parts for consumer, FDA, and industrial applications. We create more value to our customers by providing production flexibility and the necessary diligence and responsiveness. This way, efficient production costs are kept at a minimum. Our engineering and production teams will assist you in resolving all tooling and production concerns. Contact Us for your requirements in custom and standard molded rubber parts today! We look forward to receiving your inquiries and we shall respond within 48 hours.
Unscrewing Plastic Injection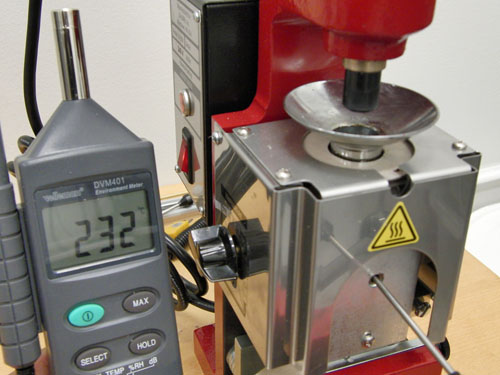 Richfields Corporation uses decades of experience in manufacturing unscrewing plastic injection molds. The output is molds that are used for the production of internal threaded plastic injection parts. External threaded plastic injection do no need to be produced using unscrewing injection molds.
Detailed threads on the plastic parts cannot be easily removed from the mold using traditional knock-off, so unscrewing plastic molds have gained popularity not only for its quality but also as a means for cost savings. Unscrewing plastic injection molds can be more complex in design than most plastic injection molds
The molds are operated at high speed to realize faster cycle times. To prevent damaging the threads on the plastic part during production, unscrewing plastic injection molds are being used by the industry.
Unscrewing is widely used for plastic parts that require high volume of output during production. It also prevents damaging the threads on the plastic parts during production. We make unscrewing plastic injection molds to produce high quality parts such as:
Automobile Industry parts
Bolts and Nuts
Bottle caps and closures
Cosmetics containers
Consumer products packaging
Lids
Medical supplies
Personal care products
To know more on other industries served by the plastic injection molds constructed by Richfields, please visit our Industries page.