Despite the many things one might say about plastic, what cannot be disputed is how useful it is in our daily lives. This is most apparent at home, where you can find many different products and commodities made of plastic. Thanks to innovations in mold making in China and the US, the number of useful plastic products has skyrocketed.
The kitchen, in particular, is one place where a multitude of plastic products can be found. You would probably be surprised if you took a moment to see how much plastic is being utilized. From utensils, cookware, storage products, and many more, the applications are diverse thanks to the many different types of plastic being used. However, what most people don't know is that different types of plastics have different properties. This has some implications in terms of proper usage, storage, and maintenance of plastic products which would do you well to know.

Recycling Number or Resin Identification Code
Before going into the specifics, you might have noticed that the plastic products you are using have a number. This is their Resin Identification Code or Recycling Number. That number is permanently associated with a specific type of plastic. It serves as a quick way to identify what type of plastic was used in the manufacturing of the product you are using. Now that's out of the way, here is what you need to know about the different types of plastic used around the kitchen.
#1 PET or PETE (Polyethylene Terephthalate Ethylene)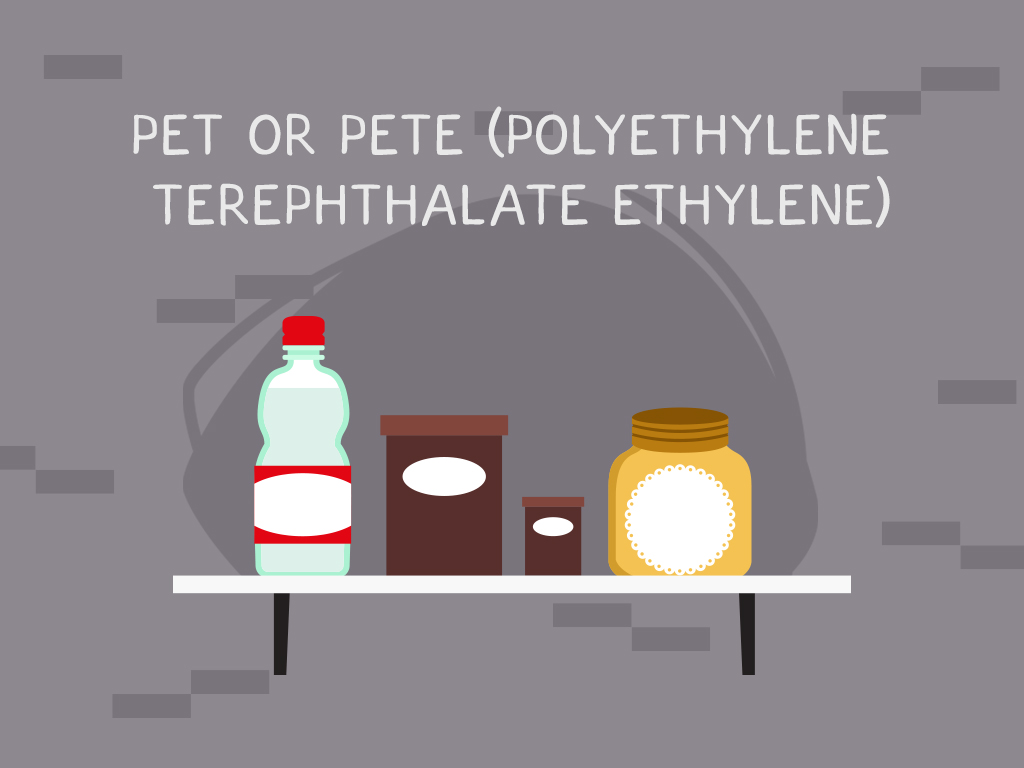 Polyethylene terephthalate is a lightweight plastic that is commonly used for food, condiments, and beverage packaging thanks to its semi-rigid or rigid structure. It is the most common thermoplastic polymer in the polyester family and is used to meet 30% of bottle production's global demand. Aside from that, PET is generally considered a safe, non-leaching plastic that is approved for food contact. Just like most of the plastics in this list, it is recyclable.
As you've probably noticed, plastics are widely used for food and beverage containers of all kinds. PET is no exception as it is used for soda bottles, water bottles, baking products, peanut butter jars, and even frozen food packaging.
#2 HDPE (High-density polyethylene)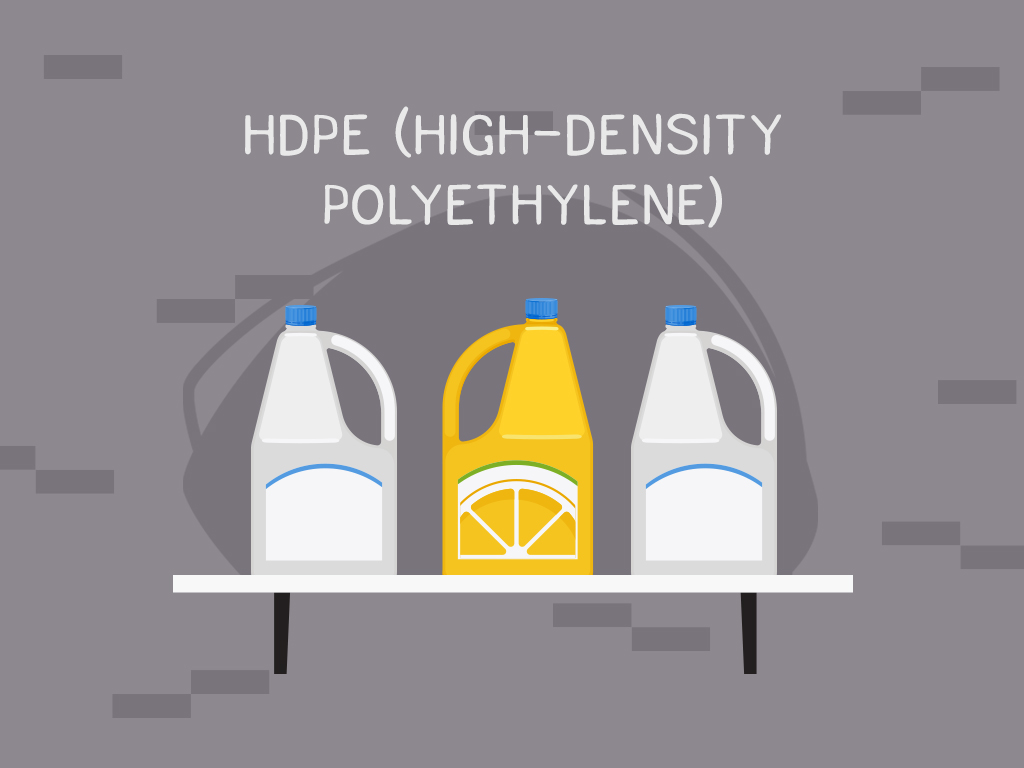 HDPE is another plastic widely used for the production of bottles. In some cases, it is more preferable to its other plastic counterparts because of its optimal strength-to-weight ratio. A good example that showcases this is milk containers. An HDPE milk container can weigh only 2 ounces and still have enough strength to carry a gallon of milk.
HDPE is economical. It provides a good moisture barrier and is fairly impact-resistant. It is also compatible with a wide range of other products including those that have acid materials.
#3 PVC (Polyvinyl chloride)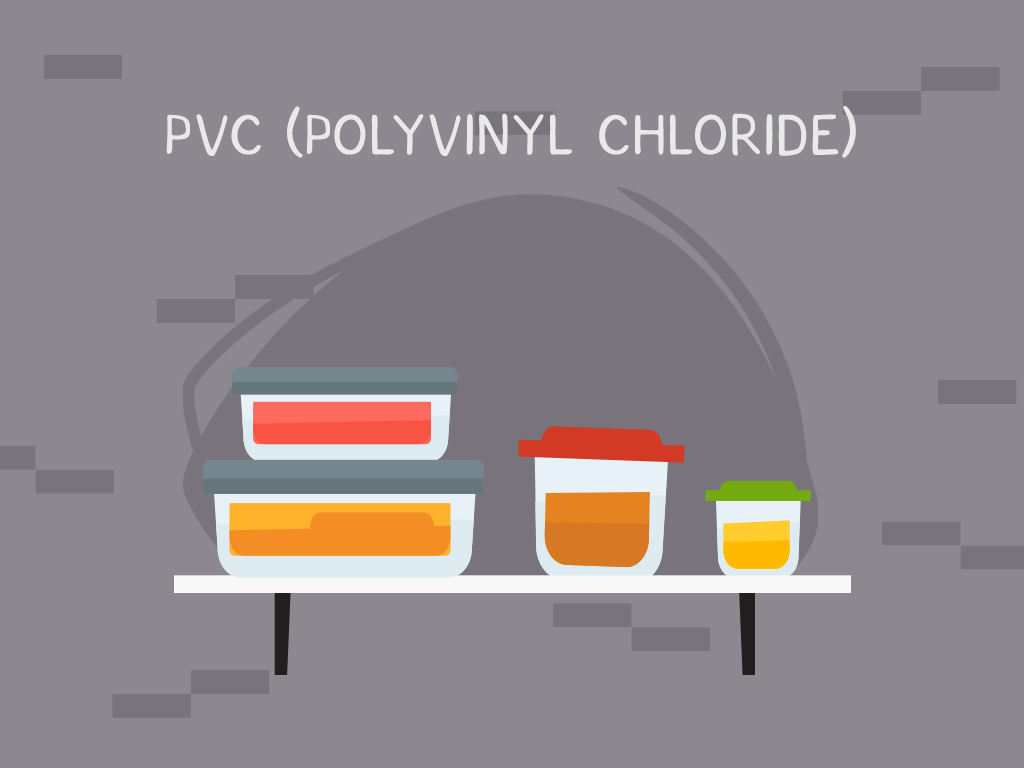 It is only fitting for PVC to have the Resin Identification Number 3 because it is the third most-produced synthetic thermoplastic polymer in the world. Its properties include comparative biological and chemical resistance as well as physical flexibility. It also comes in two forms: flexible and rigid.
Chlorine is the main ingredient used to make polyvinyl chloride. It is mostly used for packaging and containers. Medicine, in particular, makes use of PVC through blister packaging. Blister packaging is a plastic sheet of medicine with pockets you can open for individual pieces of a tablet or pill. Shrinkwrap or plastic wrap is also another common use for PVC. Furthermore, lunch boxes and other food containers regularly use a rigid version of PVC.
#4 LDPE (Low-density polyethylene)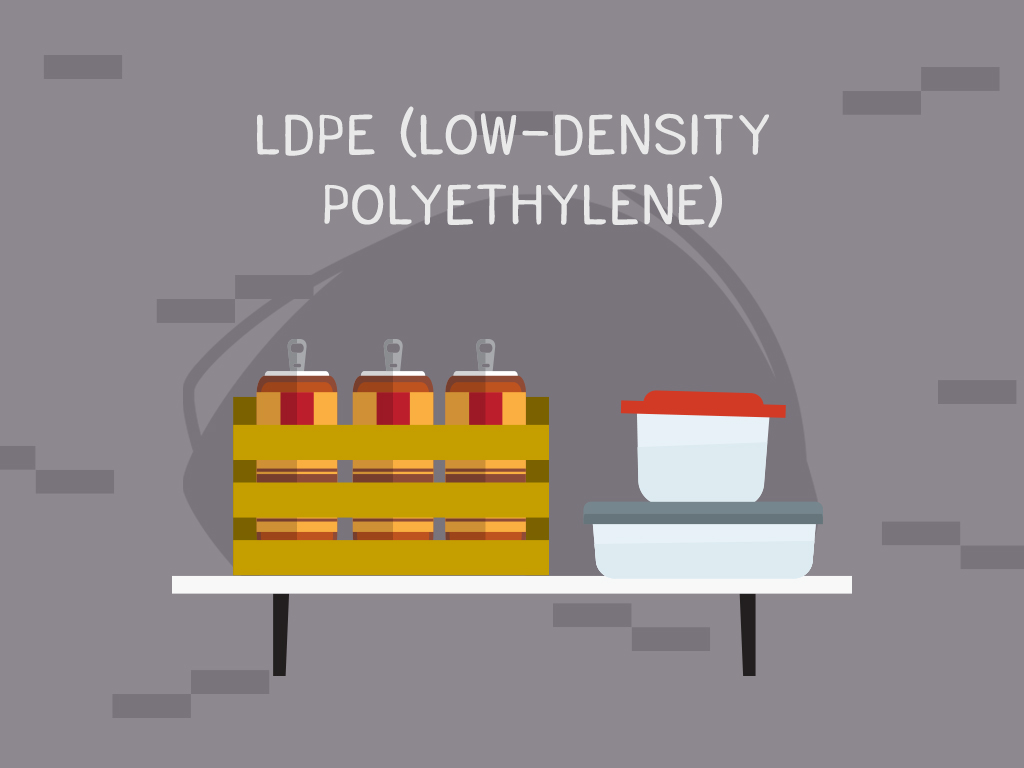 If there is high-density polyethylene, then it's only natural that there is also a low-density version of polyethylene. Generated through a high-pressure method, LDPE is thinner than other resins. However, it can still maintain a high resilience to heat.
Due to its strength and flexibility, it is also commonly used in food packaging. Specific examples include coffee can lids, bread bags, juice boxes, six-pack can rings, and reusable containers. It is also used to create fruit and vegetable bags used in supermarkets and groceries.
#5 PP (Polypropylene)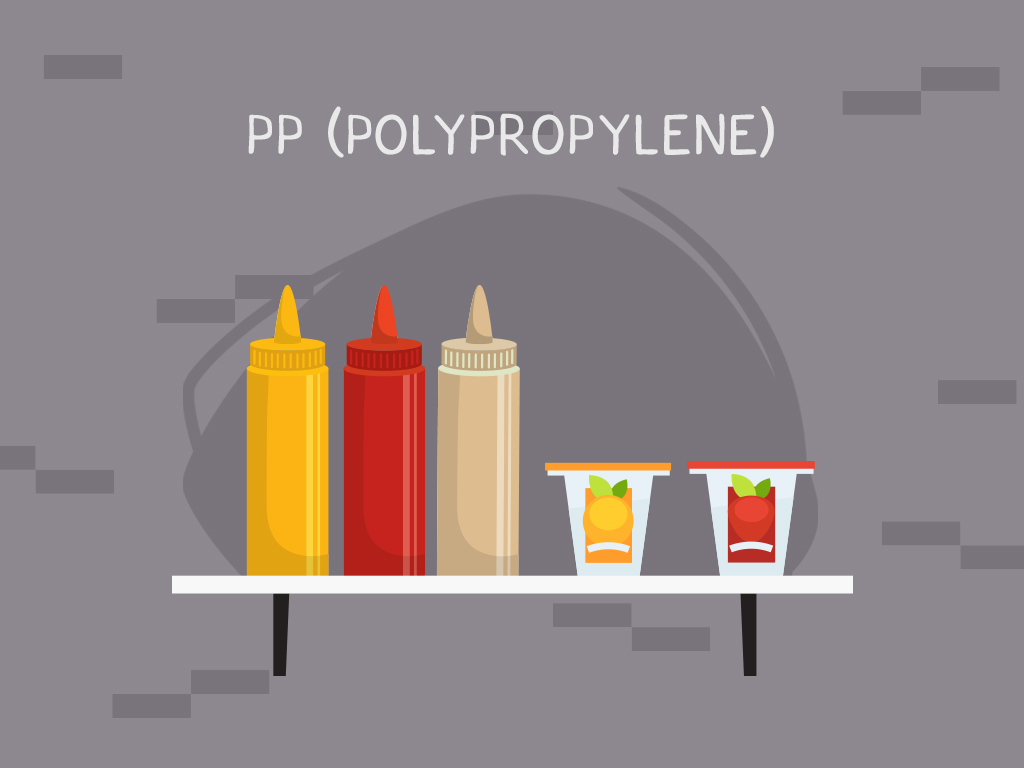 Polypropylene is widely considered one of the most versatile plastics around because it can be found in just about every single market sector that uses plastics. Its unique chemical makeup provides various advantages in terms of kitchen products.
It has a high melting point, making it good for many microwave-safe containers. It also does not breakdown easily when exposed to acids, bases, detergents, and water. In terms of rigidity, it can withstand daily wear and tear for long periods of time as well as be resistant to cracks and stress. All these qualities make for a plastic that is perfect for robust products being used in the kitchen such as yogurt, condiments, and baby food containers.
#6 PS (Polystyrene)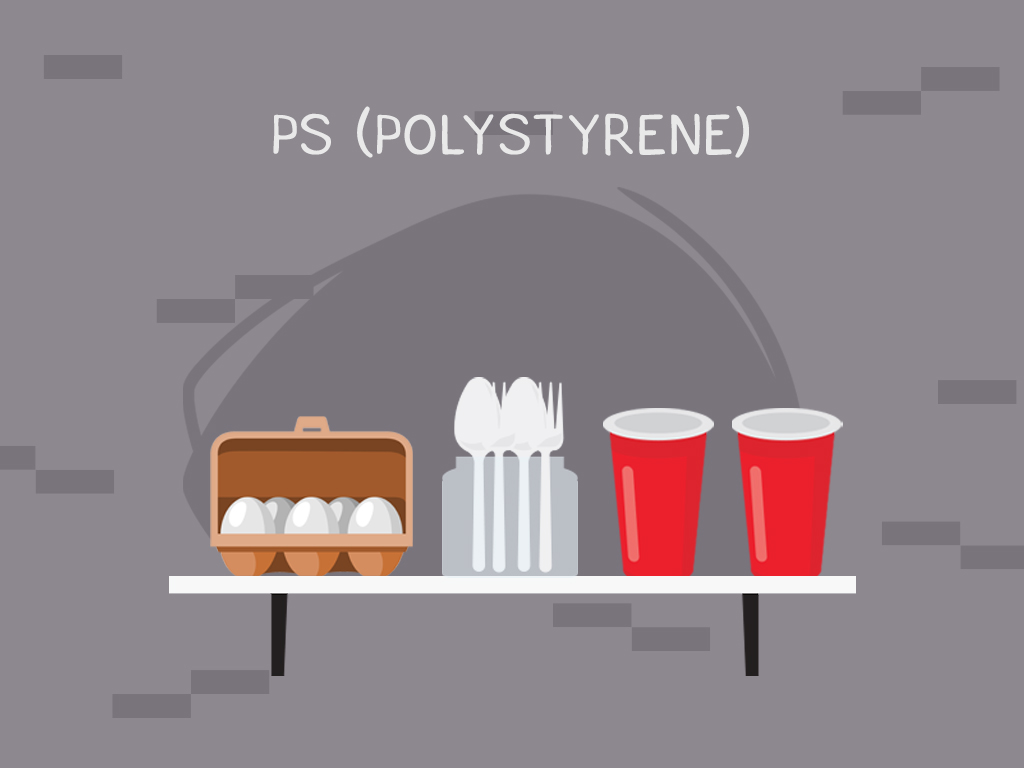 Polystyrene is a naturally colorless, aromatic hard plastic that can be made into foam or cast into molds for a specific product. It can even include fine detailing. It is probably best known for its unique application as a foam (i.e. styrofoam). This means every foam take-out food container you use is made of polystyrene. Other common kitchen products include plastic spoons, forks, bakery trays, egg cartons, lids, and even the iconic red solo cup.
#7 Other (an all-encompassing category)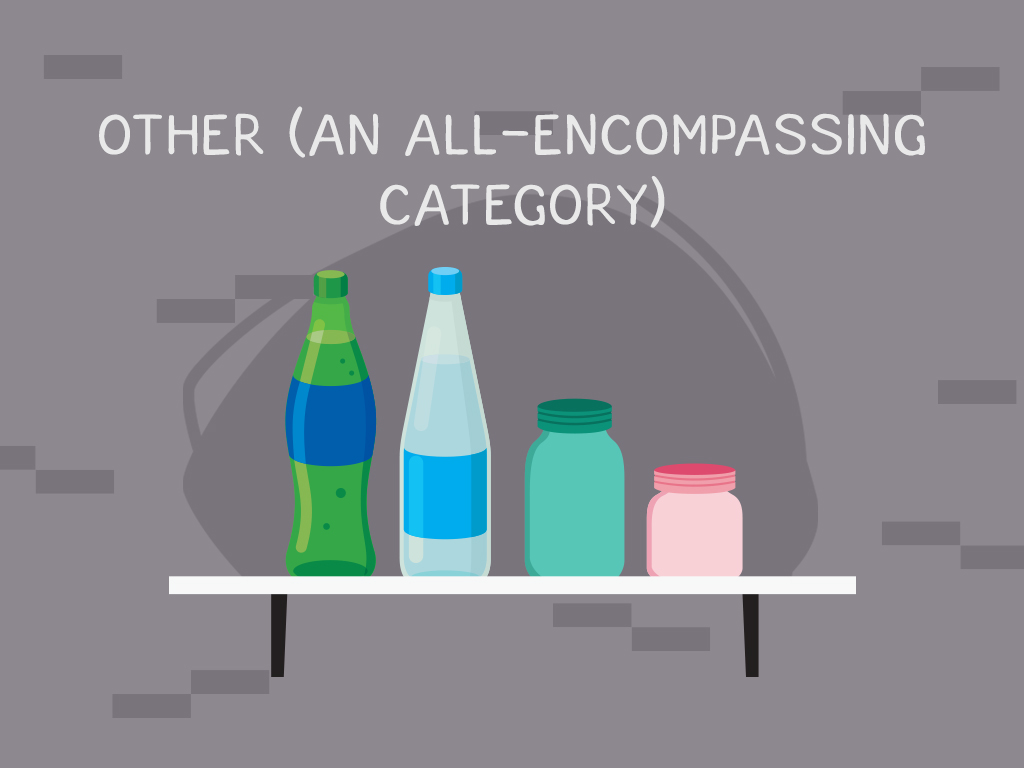 "Other" or a #7 mark on a given plastic product mostly indicates that the product was made with a plastic resin that is not any of the previously mentioned. Examples of this kind of plastic include polycarbonate (PC), polylactic acid (PLA), acrylic, nylon, and fiberglass. At times, a #7 plastic can be made using more than just one plastic resin, resulting in a hybrid plastic of sorts.
#7 plastics are effectively used in the process of mold making. China, for example, makes use of nylon and acrylic plastic to make all kinds of small parts for kitchen appliances. Similar to the other types on this list, it also manifests in your kitchen in the form of food and beverage packaging. Specific examples include water coolers, baby bottles, sippy cups, multi-gallon jugs, cups, and condiment bottles.
Key Takeaway
As you've read, plastic has contributed to countless products people use in the kitchen. This is thanks to some amazing developments in mold making in China. Having said that, it is important to know the different kinds of plastic being employed because they have different properties and characteristics. All these play a part in how you should maintain, use, store, and eventually recycle plastic products.
Author's Note: This entry was optimized by the best SEO Services Agency in the Philippines – SEO Hacker