What are the DIY plastic projects you can do at home?
DIY plastic bottle planter
DIY piggy bank
Vertical garden
Chandelier
Curtain
Have you ever heard of a molding company?
These plastic injection molding companies are often responsible for the mass production of plastic products that you utilize every day.
You probably already know how greatly plastics have been aiding humans in our day-to-day life. However, because this material takes a long, long time to decompose, it's essential that you become a responsible consumer. That is, you shouldn't just dispose of plastics needlessly, and that you should do your best to reduce your plastic waste.
One way of doing this is through DIY projects. Not only are you recycling and helping the environment, you're also going to have some fun and get the best out of these products!
Since plastic bottles are arguably the most prevalent plastic product, this post will be tackling some of the DIY projects you can do at home.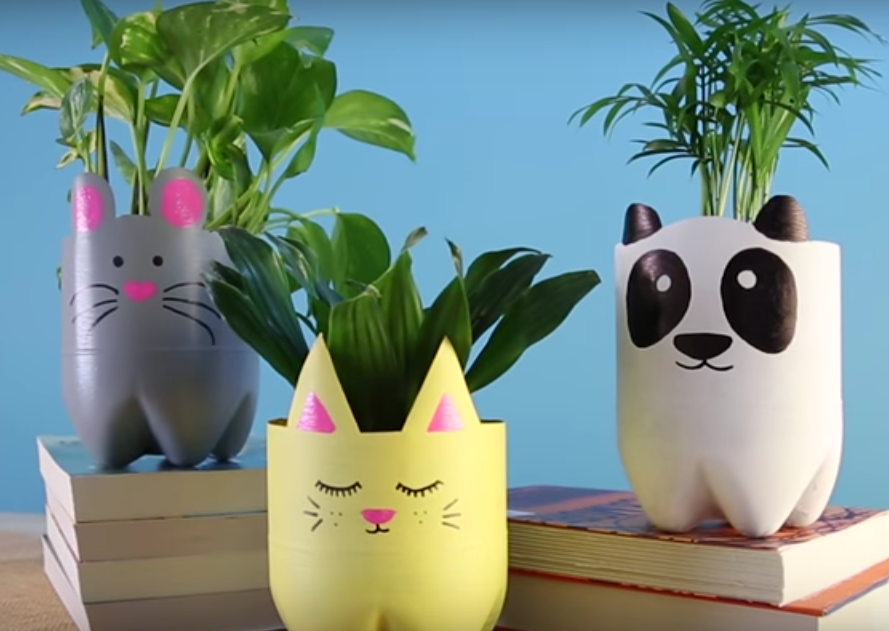 Source: rossbearpost.com
DIY plastic bottle planter
You can transform that 2-liter soda bottle into an adorable cat (or dog, if that's your preference) planters that will hold your plants and flowers. You can also use it to store other items, such as candies or your gadget.
This will also help in adding some character and flair in your room or desk—now you'll be hitting more than two birds with one stone.
Here are some of the steps to get you started:
Divide your 2-liter into 3 horizontal parts. Cut out the bottom part of the bottle—that will serve as your planter box.
Paint the bottle with pink or white (or the color of your choice).
Use the other parts of the bottle to cut out the ears.
Draw a face on the bottle.
Fill your new planter with plant and soil and you're good to go!
DIY piggy bank
This DIY project will help you save money in a couple of ways. For one, you won't have to shell out some money for a piggy bank. Second, you now have a wonderful place to stash away your savings.
You can paint the bottle with the color of your liking, so that the amount of money will remain a surprise. You can also opt to leave the piggy bank transparent so that you can easily track how much you've already saved.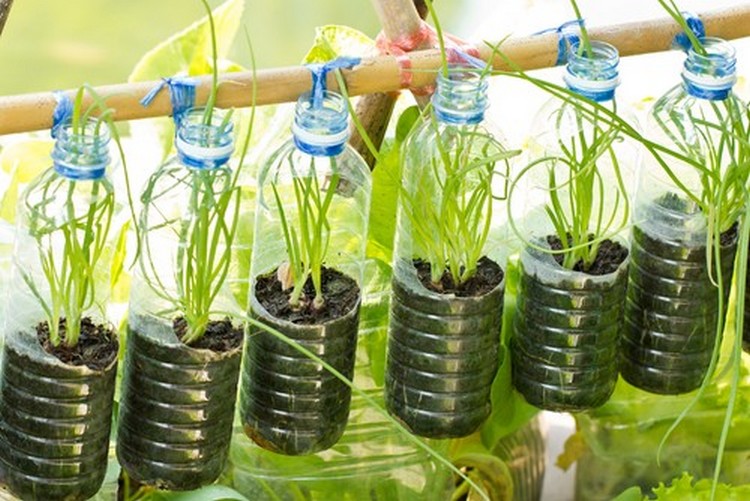 Source: recycled-things.com
Vertical garden
Do you have tons of 2-liter soda bottles that are gaining dust in your backyard, or that you're itching to dump in some junk shop? Well, if that's the case, it's high time you put these bottles to good use.
Gather all your bottles and transform them into a breathtaking vertical garden. You only need very few materials (a clothesline, a twine, and a cutter) to convert one of your outdoor walls into a stunning garden. All you have to do is connect the bottles with a sturdy string. To ensure that the project lasts a long time, select plastic bottles that are durable and thick.
A vertical garden is also a remarkable solution to one of the predicaments plaguing our society these days—that is, urban spaces have become so cramped that there isn't any place anymore to grow a garden.
Remember, you aren't limited to walls. You can also suspend them in a fence or a railing.
Chandelier
If you want to up your game even further and create something more complicated, then you can try fashioning this DIY chandelier—the end result is extremely elegant and will probably impress the molding company who produced the bottle. Your guests might not even notice that this is a DIY project unless they're extremely perceptive!
All you have to do is cut out the bottom, bumpy part of the bottle, paint them, and adhere the edges together in the shape that you fancy.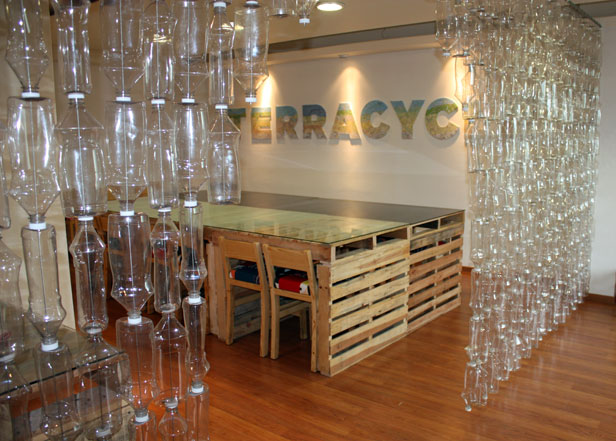 Source: Remodelaholic
Curtain
Aside from a chandelier, you can also use the plastic bottle ends to create a curtain. For a more ethereal effect, opt for uncolored bottles. Leave them transparent, and connect all of them with a string. The bottle's bottom shape will make it appear like a flower, which makes it a splendid addition to your garden.
Hang the curtain on your patio and let it sway with the wind. You can also place it near your window in place of a fabric curtain. The transparency will definitely add another dimension to your glass window.
Key Takeaway
A molding company mass-produces the plastic products that we use every day.
We're all aware of how essential plastic is in our lives, and how this material has aided us in our day-to-day living. However, it's important to be a responsible consumer and always be mindful of your waste and plastic consumption.
One way of mitigating your plastic disposal is through DIY projects.